Location:
Macao Cultural Centre
Registration description:
Organization:
Cultural Affairs Bureau
Producer:
Cultural Affairs Bureau
The Macao Cultural Centre, under the auspices of the Cultural Affairs Bureau, presents Rice, a contemporary choreography conceived by the revered Cloud Gate Dance Theatre. Choreographed by emblematic creator Lin Hwai-min, the piece is a celebration of Nature's life cycles in tandem with the human drama, set to be staged at CCM's Grand Auditorium on April 15.
Displaying unmistakably sharp, meticulous moves, the company's dancers will step on stage with a combination of soothing sounds, from the traditional Hakka songs to classical compositions by Camille Saint-Saëns and Richard Strauss, balancing hyper-slow intensity with bursts of frenetic fury. The setting merges award winning projections of the island's essential crop with a choreographic blend of modern dance and martial arts.
Founded in 1973, the Cloud Gate Dance Theatre has dedicated itself to transforming ancient aesthetics into a thrilling and contemporary display of physical movement. Dubbed as a leading modern dance theatre the world over, the troupe has been a frequent guest at New York's Next Wave Festival, touring extensively on other international stages such as London's Sadler's Wells and Barbican Centre, Moscow's Chekhov International Theatre Festival or the Movimentos in Germany. Rice brings Cloud Gate back to CCM after their performing of Moon Water and Nine Songs, two productions presented by the Taiwanese company back in 2004 and 2012 respectively.
In parallel to the performance, CCM promotes various activities including a workshop hosted by Cloud Gate's performers, designed to lead dance enthusiasts to explore their physical capabilities and create their own style. On the day of the show, the audience will have a chance to attend a pre-performance talk and a backstage tour.
CCM presents Rice on April 15, 2017 (Saturday) at the Grand Auditorium. Tickets will be available from February 5 at CCM's box office and Macao Ticketing Network outlets at various prices and discounts. For further information on promotional offers and ticketing, please visit www.ccm.gov.mo or call (853) 2870 0699. Credit card ticketing hotline (853) 2840 0555.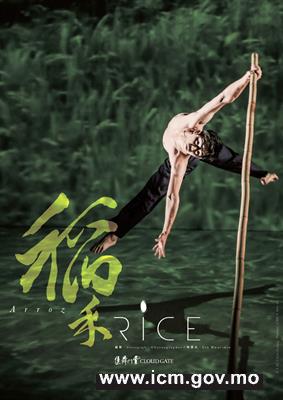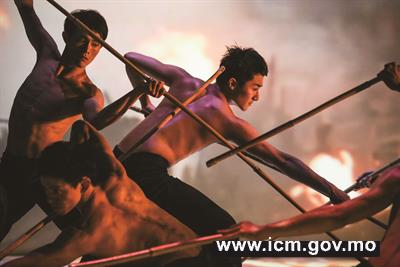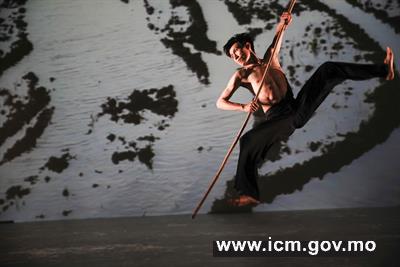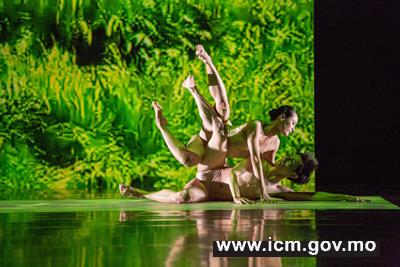 Launch Date: 2017-02-03 10:43:28
Number of clicks: 37
"Chinese and Portuguese are the official languages of Macao, the English version of the web site is the translation from the Chinese originals and is provided for reference only."